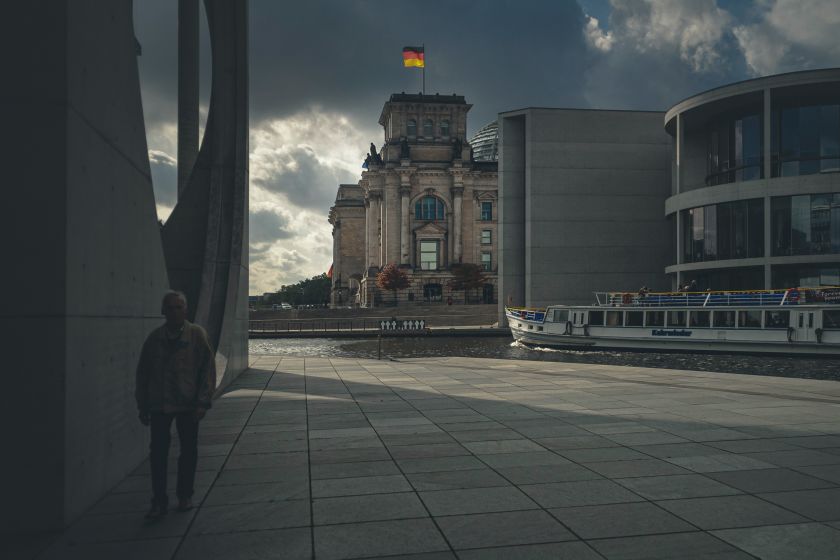 Ten months into the pandemic, it's already possible to observe changes in development priorities among both policymakers and the wider public. Development cooperation has a particular role to play, as no one is safe until people in poorer countries are safe. People in Germany think that SARS-Cov-2 can only be defeated if states cooperate internationally. Yet, they do not believe that German help abroad will have a large impact. Why is that? In light of BMZ policies after almost a year of Covid, developmental leadership missed opportunities when there was still time.
When Norbert Hauser was appointed as chairman of the Global Fund's board of directors in 2015, it was a coup. One of the world's most important and well-funded global health organizations headed by a German! Many saw it as a chance for Germany's Ministry for Development Cooperation (BMZ) – one of the Global Fund's largest donors – to further advance its own strategic plans. However, during his two-year term, Norbert Hauser, a former vice president of the Federal Audit Office and member of the Bundestag for the Christian Democratic Union (CDU), did not receive a single appointment from the Federal Development Minister Gerd Müller. The momentum from Berlin failed to materialize and Hauser and the Global Fund looked elsewhere to find allies for their numerous initiatives.
Germany's growing role in shaping global health policy, as noted in a comprehensive 2017 analysis published in The Lancet, was advanced by the German chancellery, rather than by BMZ. Ever since the Ebola crisis and her "six-point plan" of 2015, it has been Angela Merkel who is seen as the driving force behind Germany's role in actively shaping global health policy, not the development ministry. And the setup of the German government depends on active Ministries. It is one thing if the Chancellor drives an agenda politically. If a Ministry with strong implementing and financing capacities such as the BMZ does not follow suit, you will see limited results in practical policy. This is not supposed to be a characterization in black and white: Over the last years BMZ significantly increased its contributions to the multilateral health funds such as Gavi and the Global Fund. But many think this was not a result of strategic thinking in the BMZ, but rather pressure from the Chancellery and MPs in the Bundestag, and many also think that these contributions were rarely converted into a strategically guided pursuit of a German global health agenda. Indeed, early drafts of the development ministry's reform agenda, "BMZ 2030," released at the beginning of 2020, even outlined a significant reduction in global health-related development activities, particularly bilateral development cooperation, clearly intending to downgrade the relevance of health interventions in the German development portfolio.
The German public still lack a clear understanding of the German state's potential impact in particular development areas.
Then, the Covid-19 pandemic spread. The BMZ strategy process spun on its heels and we now see new departments on health interventions being created in BMZ. The German public also let Bill Gates' warning of a global pandemic go unheeded. As data from the Development Engagement Lab (DEL) shows, at the end of 2019, Germans saw climate change, wars, migration and the unequal distribution of wealth as the biggest global challenges. Diseases and pandemics ranked ninth on the list, behind fake news. So it was not only BMZ leadership that may have overlooked the opportunity to play a more active role in global health, the public did not think of this as a priority, either (see below).
This has now changed. As shown in Figure 2, concern for pandemics and global diseases is on the rise. Although climate change remains the global issue that Germans worry about most, global diseases and pandemics now rank second alongside immigration, migration and refugees. There is now also greater approval, across party lines, for more development cooperation targeted at strengthening international health systems.
Alongside this there is some evidence of increasing support for development cooperation from a low in summer 2020.
Figure 3: An attitude shift
However, the news is not all good: the number of people who believe that aid arrives where it is needed or that the measures taken are effective is low. We can only speculate on the causes of this decline. One possible interpretation is that in times of economic distress, many people hope for the government to first provide relief at home. It could be that people arrive at this conclusion simply because they do not hear about aid being delivered to where they believe it is needed. However, it is also possible that our socio-political debates still focus too little on just how closely our own society, with all its wealth and prosperity, is intertwined with the fates of other societies around the world. At the same time, and despite ambitious campaigns like "Development works", the public still lack a clear understanding of the German state's potential impact in particular development areas. Leaders from development organisations will need to continue to explain how their policies are impactful and making a difference.
A large majority of the German public is aware that international cooperation is the only way out of this crisis as evidenced by. Interestingly, even the majority of AfD voters agree with this statement – albeit less so than the rest of the population. As the current debate on the threat of vaccine nationalism shows, levels of trust in the international community have fallen so low, it fails to create even a resemblance of cooperation or solidarity. What is missing are leaders. Leaders who can show a way out of this crisis and build international coalitions to achieve it.